Welcome to Blazing Lazing Mobile Tag!
**You bring the people, We bring the Fun!! **
We offer a diverse range of entertainment options for your upcoming event. Whether you're seeking heart-pounding excitement in Laser Tag, the unique experience of Gellyball, the joy of Inflatables, or the refreshing challenge of Water Tag, we've got your entertainment needs covered.
On the day of your event, our dedicated team will handle everything:
1.
Efficient Setup
: Our experienced staff arrives an hour prior to your party time to ensure everything is prepared and ready to go.
2.
Game Instruction
: For game-coached parties, we'll guide players through the rules and strategies of the chosen activities, ensuring everyone has a fantastic time. For drop-offs and deliveries, we will provide instructions on how to use the equipment.
3.
Safety & Fun Supervision
: Your safety is our utmost concern. For game-coached parties, our team will supervise the games, explain the rules, and ensure a secure and enjoyable experience for all participants. For drop-offs and deliveries, we will provide safety instructions before departure.
4.
Seamless Packing Up
: After your designated party time, we efficiently pack up, leaving you with nothing to worry about.
For any specific inquiries or to book your event, please don't hesitate to reach out to us at 404-850-4114. We are here to ensure your event is unforgettable!
Game Coached Laser Tag Party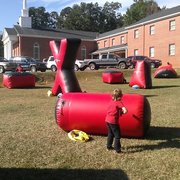 GellyBall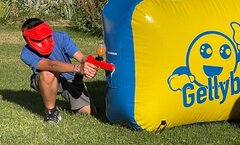 Inflatables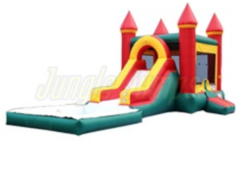 Camp & Group Pricing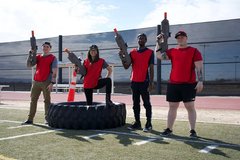 Laser Tag Rental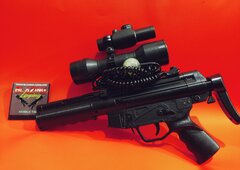 Water Tag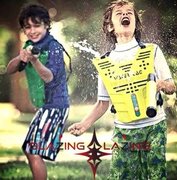 Concessions and Add-Ons